I was noticing how my wood bed bolts to the frame and came up with a way to keep from having those bolts come all the way through the wood. With the way that I have done it the bolts will now be hidden.
I bought six 1/2 inch x 2 1/2 inch grade 8 bolts, washers, nuts, and locknuts. I centered the bolts in the crossmember holes and tightened them down with a nut on each side.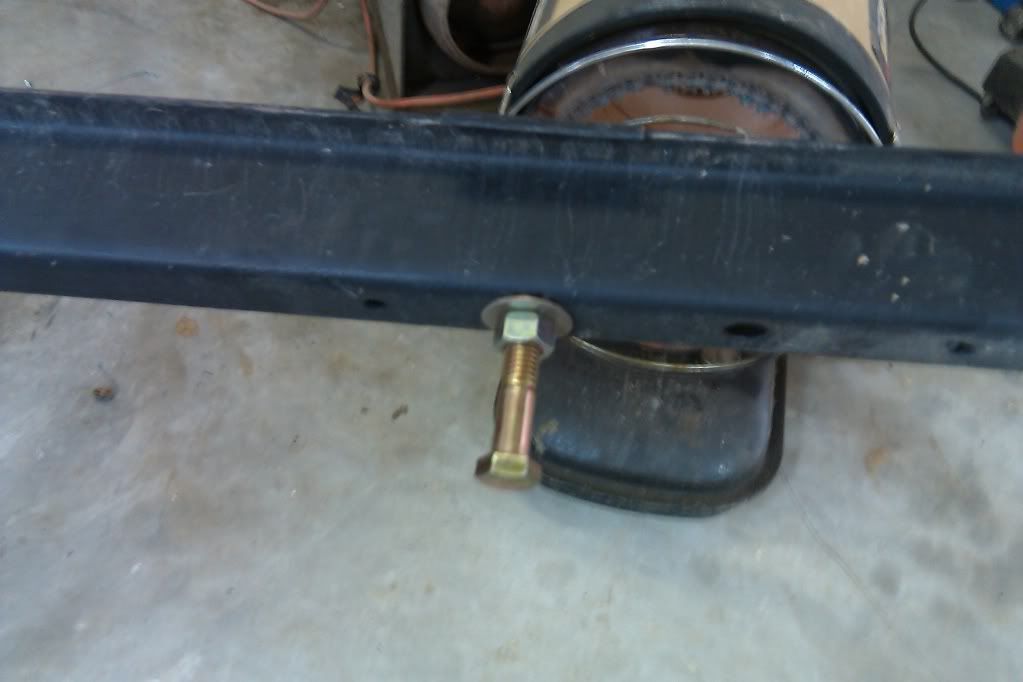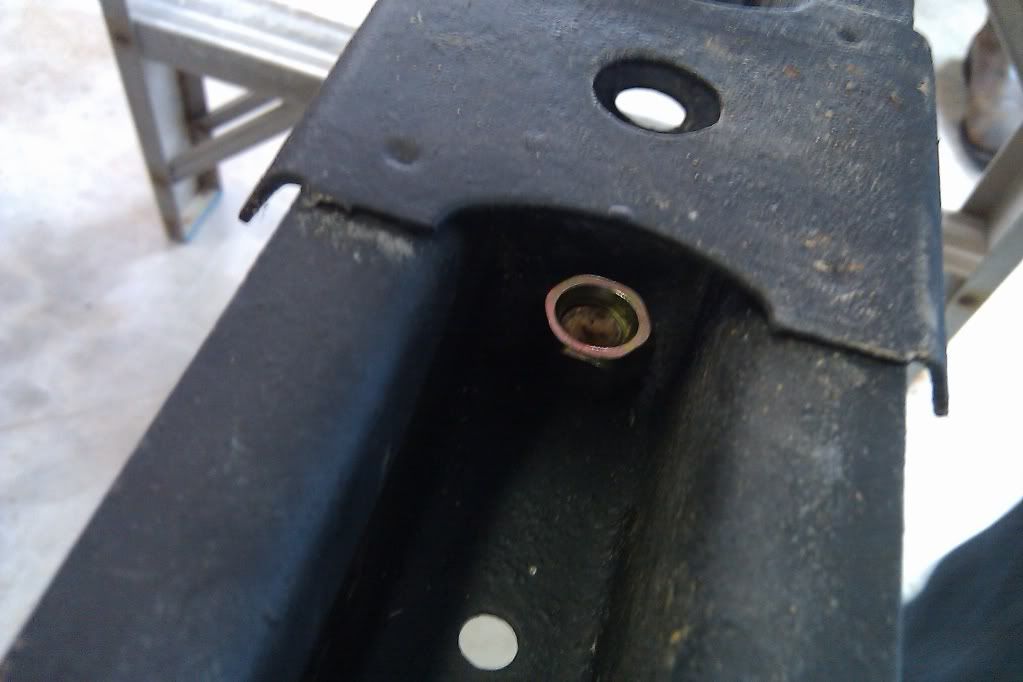 Then I welded both sides of the nut to the underside of the crossmember
You can see here how the bolt will tighten down all the crossmembers from underneath. Not sure if anyone has done this already. Just thought I would share.